Discover more from Ryze
Bitcoin-centric news, research, and analysis
Ryze Weekend Recap: Ex-Prudential Investments Chief Bullish On Bitcoin
Plus, BitMEX Adopts KYC Measures
It's Sunday, August 16th. If you're new here— Ryze Recaps is a newsletter synthesizing the biggest news Bitcoiners need to know.
Our Top Stories Of the Week
JP Morgan to Invest $20M In Ethereum Giant ConsenSys: JP Morgan is set to lead a $50 million debt financing round in ConsenSys, a company that builds blockchains solutions on top of Ethereum and invests in Ethereum-based startups and tokens. JPM already has their own ETH-based blockchain platform— Quorum, and is doubling down on crypto with this deal. In 2017, JPM CEO Jamie Dimon famously expressed his disdain for Bitcoin and cryptocurrencies, calling them a fraud.
Publicly-Traded Company Hedges Inflation with $250M of Bitcoin: MicroStrategy, a $1.2B NASDAQ-listed tech company, purchased 21,000+ Bitcoin worth over $250M this week in an effort to diversify its treasury reserves. Citing a weakening dollar, MicroStrategy is using Bitcoin as a hedge against inflation. It was considering allocating this quarter of a billion dollars to gold and Bitcoin as alternative investments, but placed 100% of the allocation into Bitcoin.
In Case You Missed It:
Former Prudential Securities Chief Bullish on Bitcoin
George Ball, the former head of Prudential Securities, the investment division of Prudential Insurance Co, expressed a bullish outlook on Bitcoin in his latest Reuters interview. Ball, now the head of a high-net-worth investment advisory group, cited macroeconomic factors as his analysis of Bitcoin. He stated that COVID's prolonged impacts on the economy, as well as potential election woes regarding tax regulation, are both factors that investors should consider when revaluating portfolios.
Ball argues that the government "can't kick the can down the road any further" in regards to monetary stimulus and inflation. He said that as more money is created, the currency will be debased, and wealthy investors "turn to Bitcoin as a staple." Though he confessed to being previously opposed to Bitcoin, he now contends that Bitcoin is a good investment for both long-term investors looking for a safe haven for their wealth, as well as short-term, speculative, "Robinhood investors."
Was this newsletter forwarded to you? Sign up below for a 2-minute recap of the biggest news in Bitcoin 👇🏽
High-Leverage Exchange BitMEX Announces New KYC Requirements
BitMEX is one of the oldest, most controversial, and most popular Bitcoin exchanges in the world. BitMEX allows anybody to trade futures contracts with up to 100X leverage, with just an email address. No identity verification. No questions asked.
But that's all about to change, as BitMEX announced this week that it will start requiring users to provide identity verification as soon as the end of this month. Existing users will have a 6 month grace period to continue using the platform without verifying their identity.
BitMEX technically doesn't accept customers from many jurisdictions around the world including the US, but very loosely enforces this, as anybody is able to access the site through a VPN.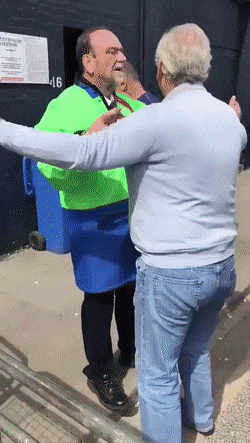 (BitMEX enforcing jurisdiction restrictions pictured above)
BitMEX execs cite "getting ahead of regulation" as their primary motivator for adopting these new policies. They contend that though this may lead to a short term decrease in customers, it will be better for the company in the medium and long-term. BitMEX does several billion in trading volume daily and currently have over a billion dollars in open interest on their exchange. Adherence to regulation, though currently off-brand for BitMEX, may lead to exponential growth in a consumer-led bull market in which trust is vital in attracting newcomers. We'll be watching closely to see if other exchanges will follow in BitMEX's footsteps.
Subscribe below for Bitcoin news and analysis, straight to your inbox 📥
Top Tweets of the Week:
That's all for today! We'll be back again with another Ryze Recap. If you liked this newsletter, please share with a friend who you think might like it!
Written by 

Ryze

— we help you stack sats and buy the dip, automatically. #BTFD